Equipment & Event Rentals in Texarkana, Texas
Equipment & Event Rentals in Texarkana, Texas
Equipment & Event Rentals in Texarkana, Texas
Why buy when you can rent?
Are you a Texarkana contractor with a job to finish? Or a homeowner with a DIY attitude? Or maybe you have an event, party or wedding to plan? Whatever your need and whatever your budget, if you need to rent it in Texarkana, Dot's got it!
Visit Dot's Rental & Sales today and find out why for the last 30 years, Texarkana contractors, homeowners and event planners have trusted us for all their rental and rental supply needs.
Planning a wedding, party, carnival or other event? From linens to arches and beyond, we've got everything you need to make your event a success.
Whether you're a weekend warrior or a seasoned professional, renting heavy equipment and construction equipment from Dot's can help you save big.
If needed, we can provide pickup and delivery for our rental equipment. We cover the Texas, Arkansas, Oklahoma and Louisiana areas. Charges are determined by mileage.
Need a propane fill-up? We sell propane and refill tanks at our store at 2411 North Robison Road in Texarkana, Texas.
If you aren't sure how to operate your rental, we'll show you the ropes and make sure you're comfortable operating it before you leave our store.
We have temporary office buildings or trailers and storage containers available to be delivered to your worksite.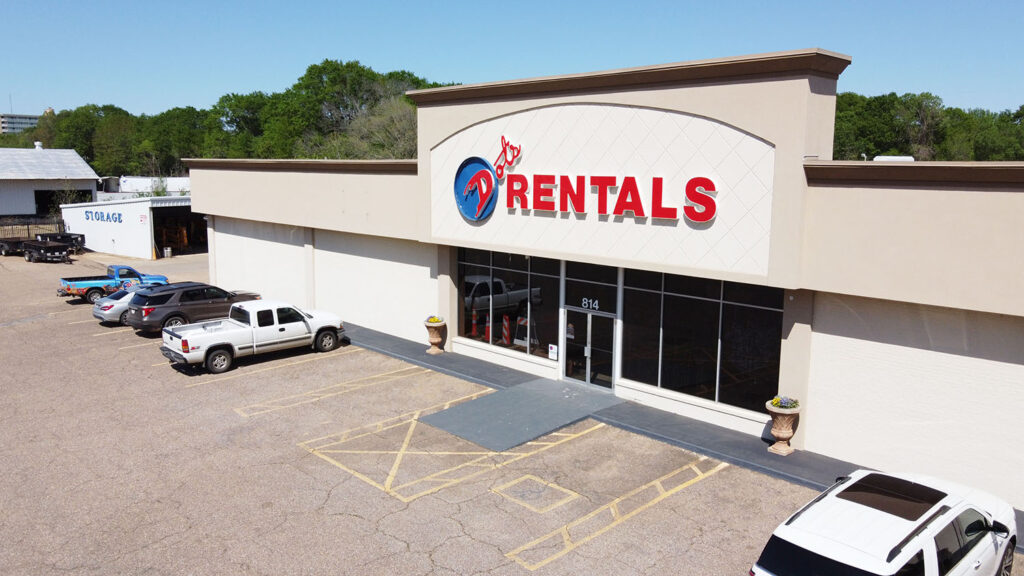 From heavy equipment and tool rentals to event and homeowner supply rentals, Dot's Rentals & Sales in Texarkana has whatever you need to finish your plans or complete your party. With quality inventory and fair pricing, our rentals are a smart alternative to buying- and we carry plenty of accessories, too.
Providing Quality Event & Equipment Rentals in Texarkana for 33+ Years
"Very helpful over the phone and super quick pickup! Second time using Dot's and the only rental place we use (even if it's an hour drive for us!) Their equipment runs smoothly, efficiently, and looks nice too!"
"Thanks to Dot's Rentals & Sales. They always have the equipment I need to get my jobs done and keep my clientele happy and toilets flushing and water draining."
"Dot's Rentals went above and beyond for my wedding rental needs. They were patient and walked me through everything they have available. I was very particular and they were happy to help with any questions I had throughout the process. They will make sure your special day is perfect!"